How to View a PDF File Online
Open, View, and Read PDFs with the Best PDF Reader & Viewer Online

Your files stay private. Secure file uploading by HTTPS.
Here's how to view a PDF file online in 3 easy steps:
1
Step 1: Upload PDF file
Drag your PDF file on to the dropzone above, or click Upload to choose a file from your computer.
2
Step 2: View PDF
View your PDF using DocFly's online PDF file viewer.
First check (or tick) the box to the left of your file name. Then click on View PDF. This will launch the PDF viewer.
3
Step 3: Download file
Get 3 free PDF downloads. Sign up for a monthly or annual subscription for unlimited downloads.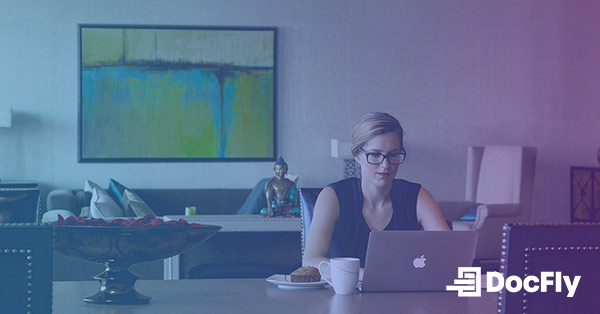 Wondering how to view PDF files or how to open PDF files online? Before deciding any edits you wish to make to a PDF or sharing PDF files online, you first need to be able to view PDF files. Many people use a PDF file reader such as Adobe to open PDF files online and view them. However, DocFly's PDF file opener provides another option for viewing PDF files without having to download any software. With our free PDF viewer online users can view PDF files from any computer with an Internet connection. DocFly allows users to zoom in on PDFs so you can read the file more closely and make any necessary changes. The DocFly online pdf reader and editor is free to use - and you can download up to 3 files a month for free too.
The easiest way to view PDF files online
Quickly view PDF Files
Looking for PDF viewers that are easy to use? Look no further than DocFly! Viewing a PDF is fast, simple and accurate with our free PDF reader online.
Easy to use PDF viewer
Fed up with having to download additional software to view a PDF file? Use DocFly to view PDF online so you can quickly read and edit your files. No software downloads required.
Great tools, all platforms
Wondering how to view PDF, Mac & PC users? DocFly's online PDF viewer works on all platforms, and you can edit up to 3 files a month for free.
Secure upload and file storage
All file uploading is encrypted via HTTPS to safeguard your content. Files are stored in a secured database managed by Amazon Cloud hosting. You can delete your files from our system anytime.
Access files from anywhere
DocFly is an online service and is accessible via any device connected to the internet. You can use our PDFviewer to access your file from your home, the office or anywhere else.
Always up-to-date
DocFly's PDF opener is browser-based, so whenever you access the site, you're accessing the latest version of the software. No lengthy updates - or software downloads - required.
DocFly Pro Tip: Editing and Exporting Your PDF file Using our Free PDF Editor
You can use the navigation bar on the left to view each page in your PDF at a time. The menu bar at the top also allows you to edit your PDF file or export your PDF file to a different location.
DocFly Pro Tip: Download pdf reader software or apps for viewing PDFs
The most common way to view a PDF file on your computer or mobile device is by installing free PDF readers such as Adobe Reader. Adobe Reader is by far the most popular PDF reader in the market today for a good reason, they invented the PDF! Alternatively, in addition to our online PDF Reader we also have a combo PDF Editor & PDF Viewer download for Windows and Mac. Start your free trial today.
CREATE PDF