How to Convert PDF to PNG
Use our free PDF to PNG file converter to convert PDF files to PNG images. Easy, fast, and high resolution.

Your files stay private. Secure file uploading by HTTPS.
Here's how to convert PDF to PNG online in 3 easy steps:
1
Step 1: Upload PDF file
Drag your file on to the dropzone above, or click Upload to choose a file from your computer.
3
Step 3: Export and Download file
Get 3 Free downloads of your PNG file. Sign up for a monthly or annual subscription for unlimited downloads.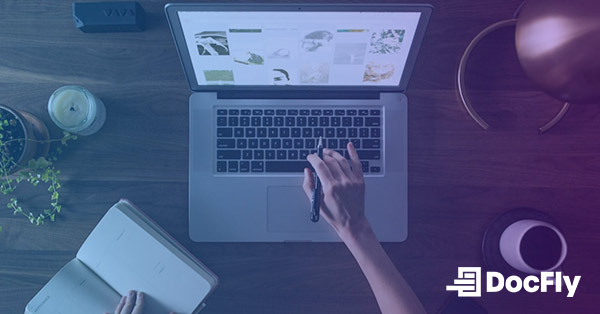 When we created DocFly, we knew it would be important to include tools to convert PDFs to graphic images. PNG stands for Portable Network Graphics. It is a format type that is best for larger images and is especially relevant for individuals who frequently edit logos or images with text. Graphic designers for example often have to convert PDFs to PNG images. With DocFly's online tool, converting PDF to PNG takes only a few simple steps.
The easiest way to convert PDF to PNG files online
Quickly convert PDF Files
Looking for a way to quickly change PDF to PNG online? Look no further than DocFly! With our online free pdf to png file converter, you'll be able to create a PNG file in less than a minute.
Display your work, as designed
Fed up with showing clients low-res images of your work, because the small file size makes it easier to send them? Create a hi-res PNG from PDF files to post and share online instead. Use our pdf to png image converter online to convert PDF to PNG with high quality so your designs are displayed as intended.
Great tools, available for free
DocFly offers almost two dozen free online PDF tools - so you can edit, protect and manage all your PDF files on any platform. Whenever you work with PDFs, there's a tool to help you.
Secure upload and file storage
All file uploading is encrypted via HTTPS to safeguard your content. Files are stored in a secured database managed by Amazon Cloud hosting. You can delete your files from our system anytime.
Access files from anywhere
DocFly is an online service and is accessible via any device connected to the internet. You can access your file from your home, the office or anywhere else.
Always up to date
DocFly is on the cloud, so whenever you access the site, you're accessing the latest version of the software. No lengthy updates - or software downloads - required.
DocFly Pro Tip: When to Convert PDF > PNG
PNG formats are lossless, meaning that compression does not affect the image quality. PNGs will look very sharp when viewed from any distance. For this reason, PNG files are most commonly used by graphic designers to make edits.
The main drawback of converting to PNG is that the converted file tends to be quite large. Unfortunately, this is due to necessity as PNG files are designed to be high quality image files.
DocFly Pro Tip: Using the right PDF to PNG Converter
A good PDF to PNG converter should retain the original quality of the PDF that is being converted. DocFly's online converter was designed to meet this need, and delivers a quality conversion that is as close as possible to the original file.
CREATE PDF