Merge PDF Files Online
Combine PDF files online with the best free PDF Merger

Your files stay private. Secure file uploading by HTTPS.
How to Merge PDF files free in 3 easy steps
1
Step 1: Upload PDF files
Drag your files on to the dropzone above, or click Upload to choose files from your computer.
3
Step 3: Download your file
After merging PDF files, download your file. For unlimited downloads, join as a monthly or annual member.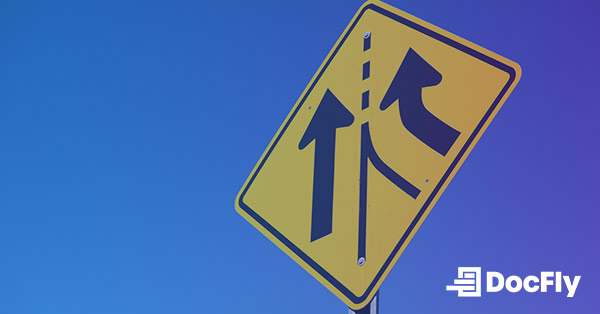 Many of our users have asked us, how do you merge multiple PDF files into one? Any effective PDF editor should allow the user to merge PDF files. With DocFly's PDF Merge tool, we make it easy to combine PDFs. It only takes two steps to merge PDF documents using our service because our tool is an all in one solution. For example, you may need to combine an existing Excel file with a PDF. In order to do so, you would first need to convert the Excel to a PDF. Then you can take the two PDF documents and merge them into one. Unlike other online PDF editors, our service allows users to manage all the PDF editing needs in one location. You can even Split PDF files if you need to as well. Here we explain exactly how to combine PDF files using DocFly.
The easiest way to merge PDF online
How to Merge PDFs fast
Looking for a PDF merger tool to combine multiple PDF files in to one? Look no further than DocFly! With our free online PDF joiner, you'll combine PDF files in less than a minute.
Easy to use online PDF merger tool
Fed up with sending multiple PDF files? Now you don't have to. Combine PDF files using DocFly so you only need to send one complete file, not several.
Accurate merging, fast results:
DocFly makes combining PDF files a breeze. Our super quick PDF merger is one of the fastest, most accurate PDF merging software available. Combine PDFs into one with no changes to the original formatting or images
Secure upload and file storage
Perform a secure PDF merge with DocFly. All file uploading is encrypted via HTTPS to safeguard your content. Files are stored in a secured database managed by Amazon Cloud hosting. You can also delete your files from our system anytime -- making DocFly a very safe way to merge PDF files.
Access files from anywhere
DocFly is an online service and is accessible via any device connected to the internet. You can access your file and combine multiple PDFs from your home, the office or anywhere else.
Always up to date
DocFly is on the cloud, so whenever you access the site, you're accessing the latest version of the software. No lengthy updates - or software downloads - required.
CREATE PDF