Your files stay private. Secure file uploading by HTTPS.
Here's how to create PDF file online using DocFly's online PDF creator in 3 easy steps:
1
Upload PDF file
Drag your file on to the dropzone above, or click Upload to choose a file from your computer.
2
Create PDF
Once your file is uploaded, create PDF using DocFly's online PDF creator. Check the box next to your file name, then choose the Convert tab. Depending on the existing file format, choose one of the options (Word, Excel, PowerPoint, Image or Other to PDF). This will launch the PDF Creator tool.
3
Download file
Get 3 Free downloads of your file. Sign up for a monthly or annual subscription for unlimited downloads.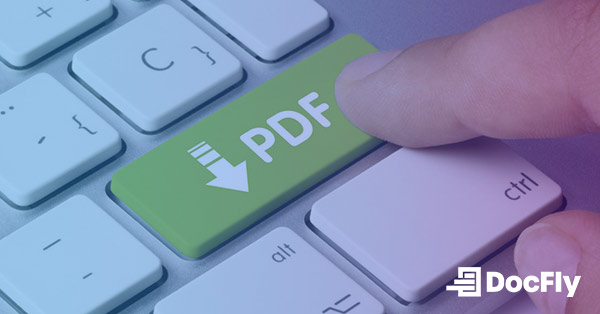 How do I create PDF files? Before you even begin editing a PDF, you first need to know how to make a PDF file. This is normally a very simple process, which can be done manually on your computer or using DocFly's software. You can create your own PDF from other file formats such as Word, PowerPoint, Excel, and images. Creating a PDF file is easy and most people will not need to use our software in order to do so. However, some individuals enjoy completing all their editing needs including basic tasks such as creating PDFs, in one location. With DocFly, you can create PDF online, and edit, merge or even convert it to other file formats like Word or JPG.
The easiest way to make PDF files online
Quickly create PDF Files
Looking for a way to quickly create PDF online? Look no further than DocFly! With our free online PDF creator, you'll know how to create pdf files in less than a minute.
Easy to use online PDF creator
Fed up with managing multiple file formats for client or team presentations? Want an easier way to send larger files through email? Use DocFly's creator to easily and quickly create PDF files.
Great tools, all platforms
Wondering how to create a PDF on a Mac, or need a free PDF converter tool? DocFly's online PDF tools work on all platforms, across a large variety of file formats, and you can create up to 3 files a month for free.
Secure upload and file storage
All file uploading is encrypted via HTTPS to safeguard your content. Files are stored in a secured database managed by Amazon Cloud hosting. You can delete your files from our system anytime.
Access files from anywhere
DocFly is an online service and is accessible via any device connected to the internet. You can access your file from your home, the office or anywhere else.
Always up to date
DocFly is on the cloud, so whenever you access the site, you're accessing the latest version of the software. No lengthy updates - or software downloads - required.
DocFly Pro Tip: The most common way to create a PDF file
The most common way to create a PDF file is by saving a file (such as a Word document) as a PDF. This has been possible since Microsoft Office included this capability following the launch of Office 2010. If you're using Windows 10, a native PDF printer is included which means that you can print any printable document to a PDF. If you already have a PDF and would like to convert it to another format, we offer a range of additional tools, like a PDF to PNG converter that are simple and free to use. If you're using a Mac or don't have access to Microsoft Office but still want to create your own PDF file, the free creator tool from DocFly will provide an accurate PDF conversion of your file.
CREATE PDF