How to Edit a Resume in PDF
By

Emily Shaw | on
Editing your resume is a critical step in the job-seeking process. Your resume is your ticket to securing interviews and landing your dream job, and it's crucial that it showcases your skills and experience effectively. While many people create their resumes in Microsoft Word or other word processing software, it's becoming increasingly common to save and share resumes in PDF format. PDFs maintain formatting and can be easily viewed on a variety of devices. In this comprehensive guide, we'll explore the importance of resume editing in PDF file format and provide step-by-step instructions on how to edit your resume in this format, whether you're on a PC or a smartphone. Additionally, we'll explore some advanced editing techniques to help your resume stand out from the competition.
Table of Contents
Edit Resume in PDF From a Computer
On Windows
When it comes to editing your resume in PDF format on a Windows system, you are in luck – there are many free PDF editors available that can help you make the necessary changes without incurring any costs. These editors offer a range of features, from basic PDF text editing to more advanced annotations and form-filling capabilities. In this section, we will explore two categories of free PDF editors: online editing tools and downloadable desktop software/applications.
Online PDF editors
DocFly: Our versatile online PDF editor, DocFly, simplifies the process of editing PDFs. It does not require any downloads, and you can access it directly through your web browser.
Desktop software/applications
Adobe Acrobat Reader: The free version of Adobe Acrobat Reader allows for basic PDF text editing. While it does not have all the advanced features of the paid version, it is still a reliable choice.
PDF-XChange Editor (free version and trial): The free version of this desktop software offers extensive PDF editing capabilities, including annotations, document security, and form creation. The time-limited free trial also provides access to all the features of the Pro version.
On Mac
Editing a resume in PDF format on a Mac is a straightforward process, thanks to the built-in Preview app. Unlike Microsoft Windows, macOS provides powerful editing tools for PDFs. To begin editing your resume, simply open it using the Preview app. In the app's toolbar, you will find a variety of editing options at your disposal.
Beyond Preview, there are other options available for editing your resume in PDF format on a Mac, including dedicated PDF software like Adobe Acrobat, PDF Expert, Skim, or online editing tools such as DocFly. This variety of options provides you with flexibility and convenience for all your PDF editing needs.
Edit Resume in PDF From the Smartphone or Tablet
Android
When it comes to editing PDFs on Android devices, users have a variety of apps to choose from, each tailored to different editing needs. Three main types of PDF editors are available.
All-In-One Editors
These apps offer extensive editing capabilities, including text and image modifications, page merging, and annotations. Popular options in this category include Adobe Acrobat, Foxit PDF, and Xodo.
PDF Annotators
If your focus is annotating PDFs, annotator apps like WPS Office + PDF, Google PDF Reader, and CamScanner are excellent choices. They specialize in highlighting, underlining, drawing, and adding comments to PDFs.
PDF Converters
For tasks like converting files to and from PDF format or merging multiple PDF pages, PDF converter apps like Smallpdf and online services like DocFly are recommended.
iPhone (iOS) or iPad
Editing PDFs on your iPhone or iPad is a breeze, thanks to several built-in and third-party options. Here is a breakdown of the different methods available.
Built-in Markup Tool
iOS devices offer a built-in Markup tool that allows you to edit PDFs effortlessly. You can add new text, highlight, underline, draw, and even add your signature directly onto the PDF.
Note-Taking Apps
Apps like Apple's Notes and various third-party alternatives come with PDF editing features. These apps let you import PDFs and use annotation tools to edit and organize your documents. Beyond Apple Notes, other note-taking apps include GoodReader and Notability.
Cloud Storage and PDF Apps
Services like Google Drive, Dropbox, and iCloud can bridge your PDFs with PDF editing apps. By opening a PDF document from your cloud storage within a dedicated PDF app, you can edit PDF directly. Popular PDF apps include Adobe Acrobat Reader and PDF Expert (by Readdle).
Online PDF Editors
There are web-based PDF editing platforms optimized for mobile devices, allowing you to upload, edit, and save PDFs directly from your iOS device's web browser. They often offer features like text editing, adding images, and merging PDFs.
Editing a Resume File in PDF Using DocFly
Editing your resume file as a Word file (like DOCX) gives you the flexibility to make changes – especially if you need to edit text or other formatting. Once you're finished, head over to DocFly. The online tool has many useful features, allowing you to merge PDF files or securing PDF files, as well as converting documents to PDF. This ensures your beautifully formatted resume retains its look and structure across all devices and platforms.
Step 1: Visit the DocFly website
After opening your web browser, go the DocFly website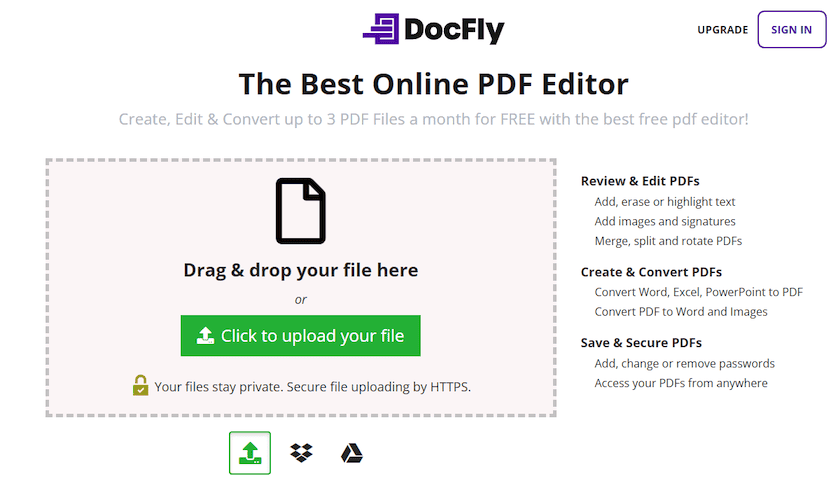 Step 2: Upload and convert your edited resume
Upload your edited resume (usually a Word document such as DOCX format) to DocFly. Upon upload, convert to PDF as indicated below.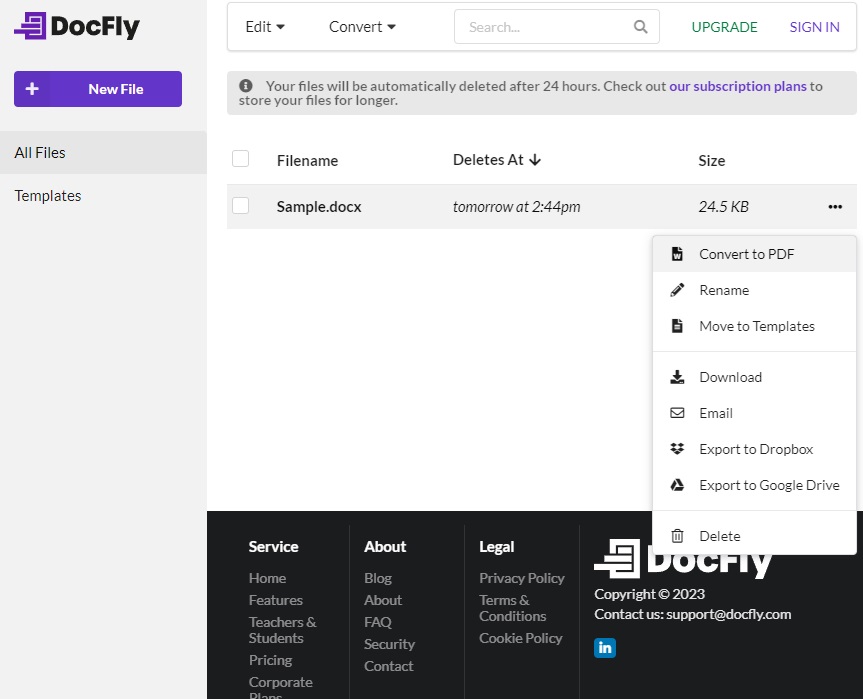 Step 3: Download your converted PDF
After the conversion process, either download or export your PDF file. You are now ready to share your resume and get that dream job!
Advanced Editing Techniques for Resume Enhancement
Once you have mastered the art of converting and editing your resume in PDF, it is time to explore advanced techniques that can give your document that extra edge. In today's competitive job market, having a well-structured and impactful resume format is essential. This is why many applicants now use a resume builder. Here are three advanced editing techniques to elevate your resume and increase your chances of catching the eye of potential employers.
Technique 1: Tailored Keywords
Many employers use an application tracking system (ATS) to scan and filter resumes. To ensure your resume passes through these systems, use relevant keywords from the job description. This increases your chances of being shortlisted.
Technique 2: Quantify Achievements
Instead of listing your job responsibilities, focus on quantifiable achievements. Use specific numbers, percentages, and metrics to showcase your impact. For instance, "increased sales by 30% in six months" is more compelling than "boosted sales."
Technique 3: Consistency and Formatting
Maintaining a consistent format throughout your resume is crucial, so consider using a resume template. This includes using the same font, headings, and bullet points. Consistency enhances readability and demonstrates your attention to detail. Additionally, consider using bold and italics strategically to draw attention to key points.
By applying these advanced editing techniques, you can refine your resume for maximum impact and increase your chances of securing that dream job.
Conclusion: Mastering Resume Editing in PDF
In today's competitive job market, the ability to edit your resume in PDF format is a crucial skill. Here is a quick recap of what you have learned.
Importance of Resume Editing in PDF
PDF ensures consistent formatting on all devices, giving you the best resume.
Editing Resumes on Your Computer
We explored editing on both Windows and Mac. Various software and online tools were discussed to help streamline your editing process.
Editing Resumes on Smartphones and Tablets
For those on the move, we looked at editing options on Android and iOS devices. Mobile apps and web platforms simplify quick edits.
Editing Your Resume Using DocFly
Our step-by-step guide demonstrated the simplicity of converting and editing your resume using DocFly.
Advanced Editing Techniques for Resume Enhancement
To stand out, we introduced advanced techniques like optimizing your resume for applicant tracking systems (ATS), emphasizing achievements, and maintaining consistent formatting.
In conclusion, mastering resume editing in PDF is a skill that can enhance your professional opportunities. By creating a well-structured, impactful, and visually appealing resume, you increase your chances of landing your desired job. Remember, your resume is often the first impression you make on a potential employer, so take the time to ensure it shines. Good luck in your job search!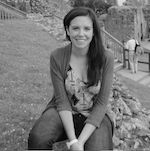 Emily Shaw is the founder of DocFly. As a software developer, she built the service from scratch and is responsible for its operations and continued growth. Previously, she studied engineering at the University of Hong Kong and mathematics at the University of Manchester.
Loved what you just read? Share it!
Explore our tools
Edit a PDF file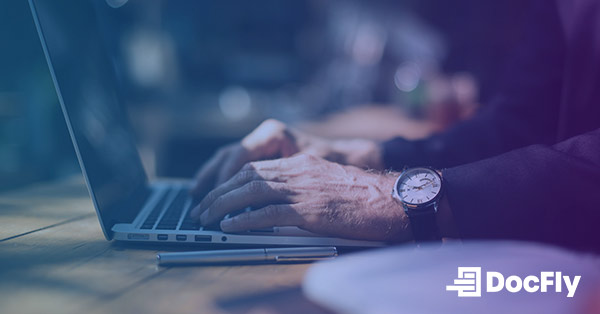 Related posts you might enjoy
How to Convert a Microsoft Word Document to PDF
How to edit PDFs for free
How to Put a Password on a PDF - and Why You Should