How to Convert a Microsoft Word Document to PDF
By

Emily Shaw | on
Are you looking to convert your Microsoft Word documents into PDFs? Whether you need to share a report, submit an assignment, or simply want to ensure your Word file looks the same on any device, converting to PDF is a smart choice. In this guide, we'll walk you through several hassle-free methods, from using Microsoft Word itself to online tools like DocFly and even Google Drive. If you are looking to convert PDF to Word instead, please see the linked converter. For Word to PDF, let's dive in!
Table of Contents
How to Convert Word to PDF in Microsoft Word
Microsoft Word, one of the most popular document processing tools, offers an easy way to convert Word documents into PDF format without the need for additional software. Depending on your version of Word, there are specific steps to follow. We'll guide you through the process, whether you're using Word 2016, 2013, 2010, or older versions like Word 2007 and 2003. Converting your Word documents to PDFs has never been simpler. The guide below uses screenshots from Windows devices, but also applies to other operating systems such as MacOS on Mac devices. Let's get started!
Using Word 2016, 2013, and 2010
Step 1: Open your document
Launch Microsoft Word on your computer.

Open the Word document you want to convert to PDF.
Step 2: Save as PDF
Click on the "File" tab in the upper-left corner of the screen.

Select "Save As" from the menu on the left.

Choose the location where you want to save the PDF file.

In the "Save as type" dropdown menu, select "PDF (*.pdf)."

Give your PDF file a name in the "File name" field.

Optionally, you can set additional PDF options by clicking on the "Options" button.

Once you have configured your options, click the "Save" button.
Step 3: Verify and Access
Your Word document is now saved as a PDF in the location you specified. You can access and share your PDF file as needed.
Using Word 2007 and 2003
Word 2007
The ability to save a document as a PDF from within the application was first offered by Word 2007. This required the free download of a software tool called 2007 Microsoft Office Add-in: Save as PDF or XPS.
While the software is unfortunately no longer available from Microsoft, it is available via several third-party sites. Upon downloading and installing the add-in, use the instructions above to save your document as a PDF.
Word 2003
Unlike more recent versions, Word 2003 has no native ability to save a document as a PDF. In order to save a Word document as a PDF directly from the application, you will need to install a PDF printer. A PDF printer is a software application that will digitally "print" a Word document to PDF, thereby converting that file to a PDF. Popular PDF printers include Adobe Acrobat (paid) or Bullzip (free).
Converting Word to PDF in Google Drive
Google Drive provides a convenient method to convert your Word documents into PDF files. Follow these steps to transform your document effortlessly using Google Docs:
Step-by-Step Guide Using Google Docs
Step 1: Upload Your Document
Open your web browser and navigate to Google Drive

Sign in to your Google account if you are not already signed in.

Click the "+ New" button on the left-hand side.

Select "File upload" from the dropdown menu and choose your docx files or Word documents
Step 2: Open the Document in Google Docs
Once your document is uploaded, right-click on it and select "Open with" from the context menu.

Choose "Google Docs" from the options provided. Your Word document will now open in.
Step 3: Convert to PDF
In Google Docs, click on "File" in the top-left corner.

Hover your mouse over "Download" in the submenu.

Select "PDF Document (.pdf)" from the expanded options. Google Docs will convert your Word document format to a PDF file format.
Step 4: Save the PDF
After PDF conversion, Google Docs will automatically download the PDF version of your document to your computer.

You can also save it directly to your Google Drive by clicking "File" > "Save" and choosing the appropriate folder in Google Drive.
Now you have successfully converted your Word document to a PDF using Google Drive and Google Docs. This method is convenient and does not require any additional software installation.
How to Convert Word to PDF Online for Free
Step-by-Step Guide Using DocFly
Converting your Word documents to PDFs online for free is quick and straightforward, thanks to tools like DocFly. Here is a step-by-step guide:
Step 1: Access the DocFly Word to PDF converter
Step 2: Upload Your Word Document
Once on the DocFly website, click on "Click to upload your file." You can either drag and drop your Word document into this area or click on it to upload the document you want to convert.
Step 3: Start the Conversion
After uploading your document, DocFly will start processing it immediately. You will see a progress bar indicating the conversion progress.
Step 4: Download Your PDF
Once the conversion is complete, you can download your file to your device or export it to a cloud storage service like Dropbox.

·
Step 5: Share or Store Your PDF
Congratulations! You have successfully converted your Word document to a PDF using DocFly. You can now share, email, or store your converted PDF file as needed.
DocFly is an edit PDF and convert PDF tool and PDF reader, making it accessible to anyone with an internet connection. It is a handy solution for quickly turning your Word documents into PDFs without the need for software downloads or installations.
Additional Tips for Converting Word Document to PDF
Converting your Word documents to PDFs is often a straightforward process, but here are some additional tips to help you get the best results:
Maintain Formatting
When you convert your Word document to a PDF, it is essential to ensure that your formatting, such as any embedded hyperlinks, remains intact. To do this, make sure your Word document is well-formatted before converting. Check headings, fonts, images, and page breaks to ensure they look as intended in the PDF.
Use High-Quality Images
If your Word document includes images, graphics, or charts, use high-quality versions. This ensures that when you convert to PDF, the images will look sharp and clear. Compressed or low-resolution images may appear pixelated in the PDF.
Choose the Right Conversion Tool
While we have covered various methods of converting Word to PDF, each has its advantages. If you require advanced formatting control, using Microsoft Word or PDF tools like DocFly might be best. For quick and straightforward conversions, online tools like Google Docs are excellent choices.
Keep Your Original File
After converting to PDF, keep your original Word document. This ensures you can make edits or updates, if necessary, without having to start from scratch.
By following these tips, you can ensure that your Word documents are accurately and professionally converted to PDF format, meeting your specific needs and preferences.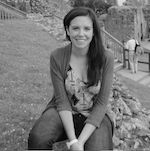 Emily Shaw is the founder of DocFly. As a software developer, she built the service from scratch and is responsible for its operations and continued growth. Previously, she studied engineering at the University of Hong Kong and mathematics at the University of Manchester.
Loved what you just read? Share it!
Explore our tools
Convert Word to PDF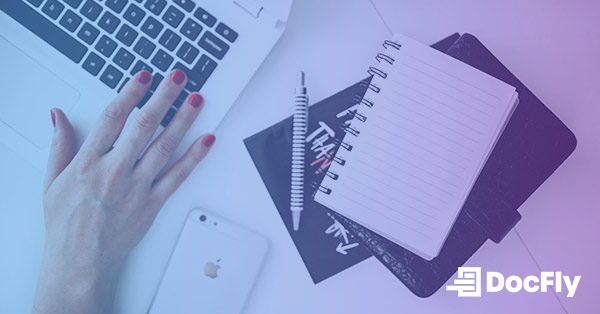 Related posts you might enjoy
Ultimate Guide: Documents that Should Always be in PDF
Perception or Reality? Debating Perceptions for PDF vs Word