How to Edit a PDF on Android
By

Emily Shaw | on
Are you eager to learn how to edit PDFs on your Android device and make those necessary changes on the go? Whether you need to annotate a PDF, fill out a form, or simply edit some text, this guide has you covered. You have several options for editing PDFs, from built-in tools to third-party apps. We'll explore these methods, including different types of PDF editors available for Android. Plus, we'll introduce you to DocFly, a PDF editing tool and provide you with extra tips to make your PDF editing easy.
Source: Unsplash/Denny Müller
Table of Contents
Is There a Built-In PDF Editor Available on Android?
While Android offers a wealth of features and functionalities, a built-in PDF editor isn't one of them, at least not in the same way you'd find a text editor or image viewer. Android does provide basic PDF viewing capabilities through its native PDF rendering engine. You can easily view PDFs using apps like Google Drive, Google Chrome, or the built-in "Files" app (or similar file manager apps).
You can't directly edit the content of a PDF document like you would a Word document, Excel spreadsheet, or PowerPoint ppt file. In the next sections, we'll explore some of the best PDF editor apps available for Android, making it easy for you to choose the one that suits your needs.
Different PDF Editors Available on Android
When it comes to editing PDFs on your Android phone or tablet, you're spoiled for choice with a variety of apps tailored to different user needs. Here, we'll explore three main types of PDF editors available on Android, helping you decide which one aligns best with your requirements.
All-In-One Editors
All-in-one PDF editors on Android provide a wide range of editing capabilities, from modifying text and images, to merging PDF pages, to adding annotations, signatures, and comments. These apps often integrate with cloud storage services, such as Dropbox, for easy access to your documents. While they provide a lot of features, such apps usually cost money and may even require an ongoing subscription. A free trial will typically apply a watermark to your PDF.
Here are some popular choices in this category:
Adobe Acrobat
Adobe Acrobat is renowned in PDF editing. Its Android app offers many features, including the ability to edit text and images (including JPG), add comments, create PDF forms, and digitally sign PDF. Adobe's integration with Document Cloud ensures seamless access to your PDFs across devices.
Foxit PDF
Foxit PDF is known for its speed and efficiency. It offers a wide range of editing tools, including the ability to annotate, highlight, and redact content. Foxit also provides excellent support for collaborative work, allowing you to share and collaborate on documents in real-time.
Xodo
Xodo is a powerful and user-friendly PDF editor. It allows you to edit text, add new text, add shapes and arrows, and insert comments. Xodo's annotation tools are particularly robust, making it a favorite among students and professionals for reading and editing PDFs.
PDF

Annotators

and Note-Taking Apps

If your primary need is to annotate or mark up PDFs, annotators might be your best bet. These apps focus on making it easy to highlight, underline, draw, and add comments to PDF documents and other filetypes. While they may lack advanced editing functionality, they excel at enhancing your reading and reviewing experience. Best of all, they are usually free or offer generous use without payment.

Consider trying out the reader editions of the software mentioned above (e.g. Adobe Acrobat Reader), or giving these annotation apps a try:
WPS Office + PDF
While WPS Office is primarily an office suite, its PDF viewer offers robust annotation features. You can highlight, underline, add a text box, and add sticky notes to PDFs effortlessly. Plus, its compatibility with various file formats makes it a versatile choice.
Google PDF Reader
Google PDF Reader is a plugin designed to work seamlessly with Google Drive and Google Docs. It is a lightweight but effective tool for viewing and annotating PDFs stored in your Google Drive. You can highlight, underline, and add comments, and your changes will be automatically saved to the cloud.
CamScanner
CamScanner is a versatile mobile app that goes beyond PDF annotation. It lets you scan documents, convert images to PDFs, and annotate them with ease. This makes it an excellent choice for users who need to digitize and mark up physical documents.
PDF Converters and Mergers
Sometimes, your editing needs may revolve around converting PDF files to and from PDF format or merging multiple PDFs into a single document. A PDF converter comes in handy for these tasks. You can either find a dedicated app (which usually costs money) or find a free service online.
Here are a few notable options to consider:
Smallpdf
The Smallpdf app for Android is a versatile product that offers a wide range of PDF tools, including conversion to and from various formats, PDF compression, and merging capabilities. It is user-friendly and suitable for both one-time tasks and regular use.
DocFly
DocFly offers an online converter service that simplifies file format transformations. It allows you to convert PDF, as well as merge, split, compress, and edit PDF. You can easily convert various file types to PDF and vice versa from the toolbar within the dashboard. One could say we are the best free PDF editor!
The choice of PDF editor largely depends on your specific workflow and the extent of modifications you need to make. In the next section, we'll delve into how to edit PDF files on any Android version using one of these apps, offering a step-by-step guide for your convenience.
How to Edit a PDF on Android Using Docfly
Step 1
After navigating to DocFly, select "Click to upload your file". On an Android phone (the example shown below), you should see the option to take a picture, select an image from your photo library, or a file from Files. After choosing your file, you should see a file in your dashboard.
Step
2
Once your file is uploaded, you can open your file in the editor. You can edit the file directly in the editor, and this is shown below.
Step
3
As a final step, export your file by saving to a cloud storage service or downloading it to your device.
Extra Tips for Editing PDFs on Mobile Devices
Here are some additional tips to help you edit PDF documents. These tips apply broadly, even when you need to edit PDF on Windows.
Use a Stylus or Pen
If you find it challenging to make precise edits with your finger, consider using a stylus or a digital pen. Many Android devices support stylus input, and this can significantly improve your accuracy when making annotations or drawing on the PDF.
Organize Your Annotations
When working with lengthy PDFs or documents with numerous annotations, it's easy to lose track. Utilize annotation layers or colors to categorize your notes, highlights, and drawings. This helps you keep you organize PDF files and makes it easier to review or share the document later.
Consider File Size
Keep an eye on the file size of your edited PDFs. Extensive annotations, images, or embedded media can significantly increase the size of the document. Reducing file size may be necessary if you plan to share or email the PDF.
Beware of App Store Security
Exercise caution when downloading PDF editing apps from app stores. While the Google Play Store has security measures in place, it's still possible to encounter malicious apps. Stick to well-known, reputable apps with positive user reviews and be wary of apps from unknown developers.
By following these extra tips, you'll not only become more proficient at editing PDFs on your Android device but also ensure that your PDF editing experience is efficient, productive, and secure.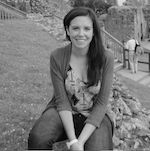 Emily Shaw is the founder of DocFly. As a software developer, she built the service from scratch and is responsible for its operations and continued growth. Previously, she studied engineering at the University of Hong Kong and mathematics at the University of Manchester.
Loved what you just read? Share it!
Explore our tools
Edit a PDF file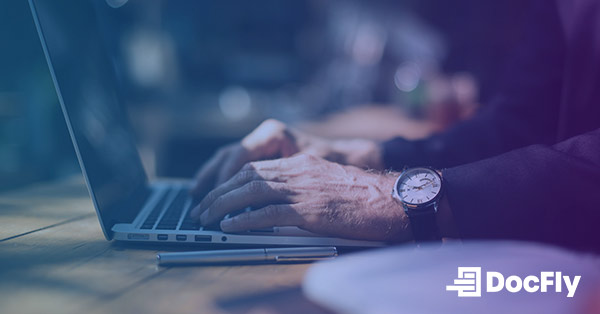 Related posts you might enjoy
How to Edit PDFs on iPhone and iPad
How to edit PDFs for free