How to Convert JPG to PDF
By

Emily Shaw | on
Converting your image files from JPG to PDF format can provide numerous benefits, whether you're compiling a presentation, sharing images with others, or ensuring consistent formatting. In this guide, we'll explore different methods for converting JPG to PDF, including online conversion tools and software applications. You'll find step-by-step instructions along with screenshots to make the process seamless. We'll also address frequently asked questions to help you make informed decisions about converting your image files.
Table of Contents
Methods for Converting JPG to PDF
In this section, we'll look at both online and desktop software tools, exploring the benefits and steps for each method. The process to convert image formats other than JPG, such as PNG, BMP, GIF and TIFF files, to PDF is quite similar. Whether you prefer the simplicity of online or the versatility of Windows, Mac or Linux desktop software, you'll find a solution that suits your needs for converting JPG to PDF.
Online Conversion Tools
Converting JPG files to PDF file format has never been easier thanks to various online conversion tools. These tools offer a quick and hassle-free way to transform your images (and sometimes html) into PDF documents without the need to install any software. It has never been easier to convert and edit PDF! However, note that some online converters have restrictions based on file size or apply a watermark. Let's explore a couple of popular options:
DocFly
DocFly is a versatile online service that allows you to convert JPG to PDF with just a few clicks. It offers a user-friendly interface where you can upload your JPG files, arrange their order if needed, preview the converted PDF, and then merge them into a single PDF document.
ILovePDF
ILovePDF is a comprehensive online tool for working with PDF files. It includes a JPG to PDF converter that allows you to add your image files, arrange them, and convert them into a PDF document. ILovePDF also offers various other tools for PDF editing, merging, splitting, and more.
PDF2Go
PDF2Go offers a straightforward online JPG to PDF tool. You can upload your JPG files, make any necessary adjustments, and then convert them into a PDF document. PDF2Go also provides options for adding text, shapes, and annotations to your PDFs.
Using Software/Applications
If you prefer a more robust solution for converting JPG to PDF, you can opt for dedicated software or applications. While there is no "right-click to convert to PDF" option, the process is still simple. Here are a few popular choices that offer advanced features for image to PDF conversion after locating your JPG using a file explorer:
Adobe Acrobat DC
Adobe Acrobat DC is a comprehensive PDF solution that offers powerful conversion capabilities including OCR. With Acrobat, you can easily convert multiple JPG files into a single PDF document. The software provides options for adjusting settings, organizing PDF pages, and even adding annotations.
Foxit PhantomPDF
Foxit PhantomPDF is another popular PDF editor that lets you convert JPG files to PDF format. The software offers customizable conversion options, allowing you to control the layout, compression, and security settings of your PDF documents.
Microsoft Word
Surprisingly, Microsoft Word can also be used to convert JPG files to PDF. This is because Microsoft Office uses Microsoft Print to PDF to create PDF files. Simply insert your JPG images into a Word (or even Excel or PowerPoint) document and then choose save as a PDF (Ctrl + S on a PC). While this method may not offer as many advanced features as dedicated PDF software, it is a convenient option for users who already have Word installed. The converted PDF will appear as a full page, unless page size is specified.
Step-by-Step Guide: Converting JPG to PDF
Here is a step-by-step guide to help you through the conversion process using DocFly. Converting your JPG images to PDF using DocFly is a user-friendly process that ensures high-quality results.
Step 1: Access DocFly and Upload Your JPG Images
Open your preferred web browser and navigate to the DocFly website. Click the "Click to upload your file" button to select the JPG file you want to upload. Alternatively, you can also drag and drop the image file directly onto the designated area. See the screenshot below: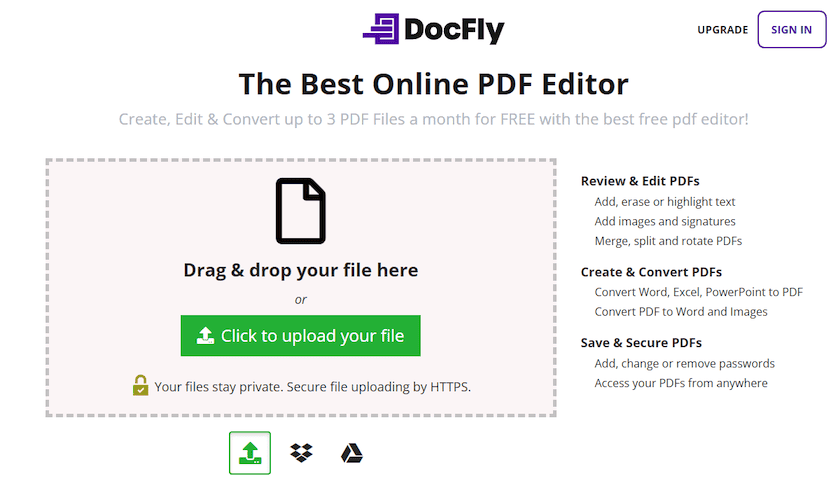 Step 2: Convert to PDF
After uploading your file, choose the drop-down ("…") to the right of your file name and click on "Convert to PDF". After confirming you want to convert to PDF, please wait for the process to complete.
Step 3: Export the PDF Document
After the converted file appears in your dashboard, click on the drop-down ("...") once again and either download, email or export your file to a cloud storage service. DocFly allows you to export up to 3 files a month for free.
Converting JPG to PDF is a common task, and you might have some questions about the process. Here are answers to frequently asked questions that can help you better understand this conversion.
Why Should You Convert JPG to PDF?
Converting JPG images to PDF offers several advantages. PDF files are widely compatible, making them easy to share across different devices and platforms. Additionally, PDFs retain the formatting and layout of the images, ensuring that your visual content appears as intended.
Will The Conversion Process Affect The Quality Of Images?
No, the conversion process using reliable tools like DocFly typically does not affect the quality of your images. The images are embedded into the PDF document without loss of quality, ensuring that your visuals remain crisp and clear.
Can You Convert Multiple JPG Files Into A Single PDF Document?
Yes, you can easily convert multiple JPG files into a single PDF document. Most online tools and software applications, including DocFly, allow you to upload and arrange multiple images to generate a single PDF file.
How Do You Convert a JPEG To a PDF On Phone?
Converting JPG to PDF on your phone is straightforward with various mobile apps available for both Android and iOS/iPhone devices. You can now convert images from your photos app to PDF! Simply download a reputable JPG to PDF converter app from your app store, follow the app's instructions, and you will be able to convert your images to PDF directly on your phone.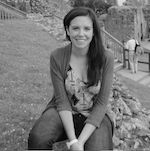 Emily Shaw is the founder of DocFly. As a software developer, she built the service from scratch and is responsible for its operations and continued growth. Previously, she studied engineering at the University of Hong Kong and mathematics at the University of Manchester.
Loved what you just read? Share it!
Explore our tools
Convert JPG to PDF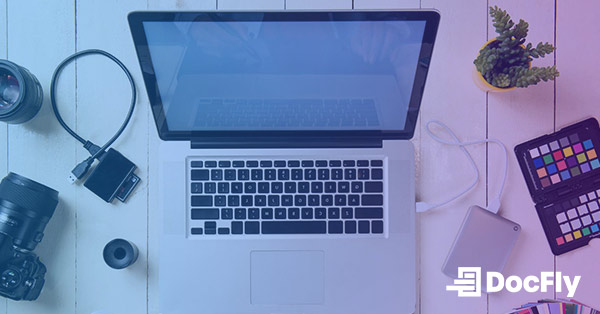 Related posts you might enjoy
3 ways converting a JPG to PDF can protect your images
A Guide to Image File Formats (And When to Use Them)