How Lawyers Can Secure Legal PDF Files With Password Protection
By

Emily Shaw | on
Given the nature of the role, lawyers spend many hours every day working with documents. As most digital documents are PDF files, inevitably, this means that lawyers need to have a good grasp of the file format. This is especially important as most legal documents are confidential, and there can be significant consequences if a document ends up in the wrong hands.
Table of Contents
Securing Legal Documents
Thankfully PDF files have in-built security measures that help keep documents secure. This makes them safer than paper documents. Specifically, one can:
Restrict access to a PDF by requiring a password to open the file

Stop a user from printing the file

Place limits on making changes to the file or copying its contents
Let us look at these measures individually.
Requiring a password to open the document
Setting a password prevents a user from opening the file, unless they provide the correct password.
From DocFly's interface, first open the PDF file you want to edit. Then click on the "Organize" tab in the top navigation bar, and then the "Protect" button. You should see some settings that look like the image below:
As you can see, setting a password to restrict the document from being opened is simple. Simply type in the desired password (in the "Document Open Password" field) and then click on the green "Save settings" button.
Stopping a user from printing the file
Using the same interface, you can also prevent a user from printing the file (after opening it) or limiting all printing to low resolution or high-resolution printing. This is shown below:
Place limits on editing a PDF
Lastly, you can limit to what extent a user can edit a PDF. By default, applying security settings to edit a PDF restricts a user from copying or editing the content.
You can further specify what is allowed or not allowed using several options. For example, for filling in forms, perhaps you would like to restrict users to only filling out forms. For legal documents, one may consider limiting edits to adding comments, filling in fields, and applying electronic signatures. This is also shown below:
For the last two cases (stopping printing and placing limits on editing a file), please remember to apply a "permissions password" specifically by entering in your desired password (in the "Permissions Password" field). Once completed, click on the green "Save settings" button.
Checking security settings
Now that you have finished applying security to your PDF file, you can download up to 3 files a month at no cost. You can then verify that the security measures work by opening the PDF with another PDF Reader (e.g. Adobe Acrobat Reader). You should see that the file is either password-protected or that you are limited in what you can edit (based on the applied security settings). From within your own DocFly account, you should be able to do anything (including opening the file without a password) since you are the party that applied the security settings.
Limitations to PDF security
While applying security settings to any PDF file is a great idea, there are unfortunately some limitations to PDF security.
Some PDF readers allow users to bypass any PDF security measures. However, this is not the case for more reputable PDF readers including DocFly.
Similarly, there are tools that allow you to "hack" a PDF and undo its security settings. Once the security settings are removed, the PDF can then be opened by any PDF reader.
Concluding thoughts
Thanks to online PDF tools, it is now very simple to secure PDF files in a variety of ways. While PDF security is not without its limits, it is always better to secure a file before sharing it. This is particularly the case for privileged and confidential communications such as legal documents.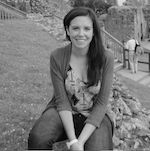 Emily Shaw is the founder of DocFly. As a software developer, she built the service from scratch and is responsible for its operations and continued growth. Previously, she studied engineering at the University of Hong Kong and mathematics at the University of Manchester.
Loved what you just read? Share it!